better.

renewable.

cleaner.

sustainable.

economical.

greener.

better.

renewable.

cleaner.

sustainable.

economical.

greener.

THE SOUND CHOICE FOR RENEWABLE ENERGY
As a multigenerational family business, Sound Oil has always held a fundamental commitment to ensuring a brighter future for the next generation. That's why we've been working closely with leading biofuel specialists from across the country to transition our customers from traditional heating oil to clean-burning, renewable Bioheat® Fuel. Our pre-blended Bioheat Fuel® provides a cleaner, more energy efficient burn, while requiring no modifications to your heating equipment. A true win-win! Sound Oil now proudly delivers Bioheat exclusively to all of our residential customers.
Did you know our product is more environmentally friendly than natural gas?
Bioheat helps extend the life of heating equipment and reduces oil consumption.
We average 4.6 out of 5 stars based on 170 online consumer reviews.
Would you rather be served by a local family business or large utility?
Do you know the true cost of converting your home to electric heat?
Our certified service technicians average 20 years of experience in the industry.
The Highest Standard of Service
The staff and technicians at Sound Oil have given us excellent service since 2016.
Thanks to Sound Oil for helping a long-standing elderly Customer with her oil bill. It's good to know there are caring companies like this in Seattle.
Sound Oil has been a pleasure to work with, friendly and professional. If you're doing business with them, you are in good hands!
We love heating our house with Bioheat! Thank you for making the switch.
We are very impressed by their customer service and will be loyal customers for as long as we live in the neighborhood.
Sound Oil came out same day to restart our oil furnace at no charge when it wasn't working correctly. Our experience with this company has surpassed others… I'm expecting we'll have a long and happy relationship together.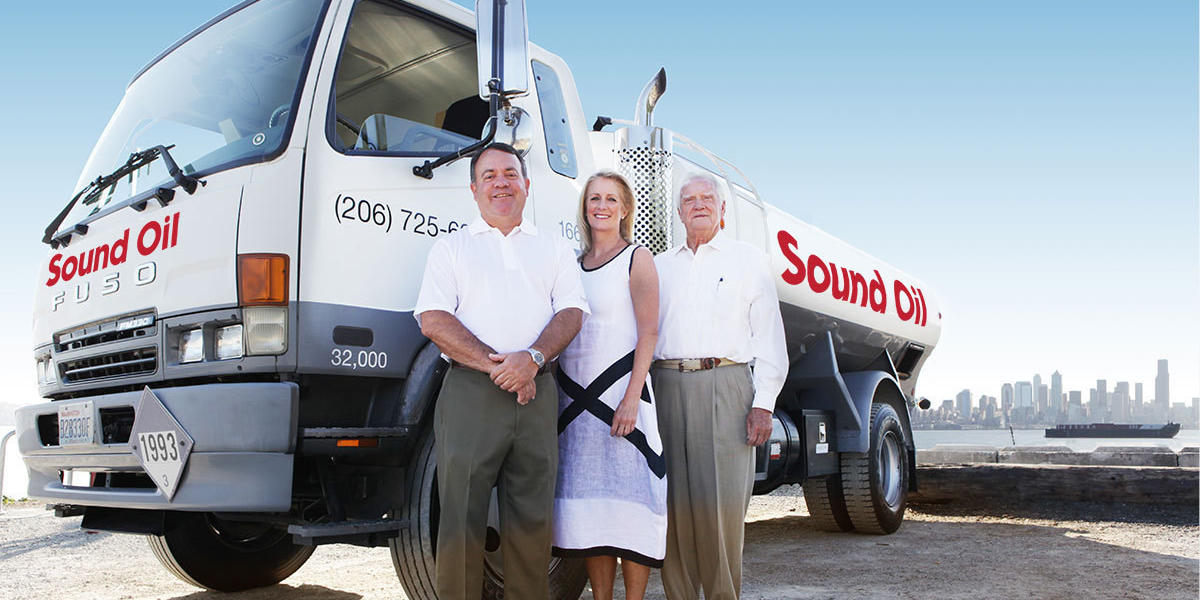 Jim Franck, Marilyn Powell Jensen, and co-founder Jack Powell
We would welcome the opportunity to serve you.
FURNACE SERVICE
206.725.6300
6346 Rainier Avenue South
Seattle, WA 98118
Saturday: 8

:00am – 2:00pm